When you wish to stay active, choose from a variety of outdoor sports such as tennis, mini soccer, and mini golf. Take a walk or go for a family bike ride through the enchanting nature or along the coastline. Engage in water sports on one of the incredible beaches. Visit the nearby amusement parks with activities your children will love.
No need to stray far from your hotel though. Indoor and outdoor swimming pools are the perfect place for children to have fun while parents relax. Our hotels Omorika and Katarina offer Kids' Club with a full animation program during the high season, where your little ones will spend their time engaged in super fun activities, guided by our professional team of animators. Our children's playrooms are filled to the brim with everything kids could wish for, regardless of their age.
We know that young ones can be picky when it comes to their meals. This is why our breakfast and dinner buffet offers many well-known kids' favorites, as well as a rich and varied selection for parents, as well as special menus catering to individual dietary habits and requirements.
This is our pick of the most family-friendly hotels from our offer:
Hotel and Annex Omorika (Crikvenica)
A full-day animation program filled with shows and activities will keep the kids happy and having fun during your stay, while the Hotel Omorika playroom is a place where your kids can play to their hearts' content under the watchful eye of our expert supervisors.
Stepping away from the hotel, you might wish to visit a nearby pebbly beach, go for a fun day at the adrenaline park, or play a match at one of the sports courts just below the hotel.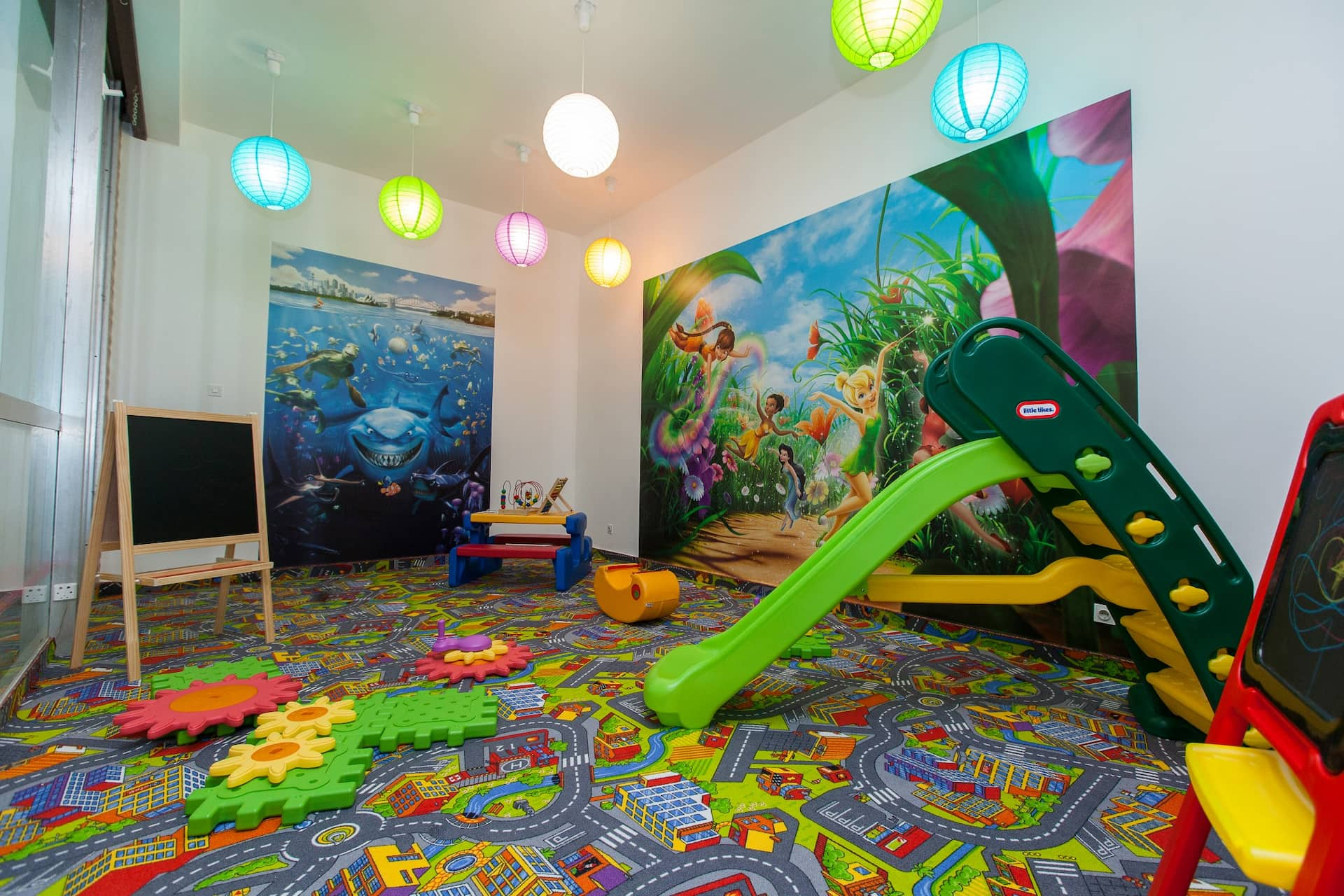 Hotel Katarina (Selce)
Kids will love the hotel playroom equipped with Playstation 5 gaming consoles and a multitude of games and activities for all age groups, while our seasonal animation program offers entertainment for the whole family.
Hotel Katarina has the largest seawater pool complex on the Riviera, perfect for spending some fun family time, and the beach in front of the hotel offers a wide variety of water sports and attractions.
Hotel and Annex Slaven (Selce)
The perfect choice for families that wish to spend their vacation soaking up the sun and enjoying the beach as much as possible. The hotel is located just steps away from one of the most beautiful beaches of the Riviera, offering a water slide, inflatable castle, and other kids' favorite beach activities, as well as a diving center and gear rental.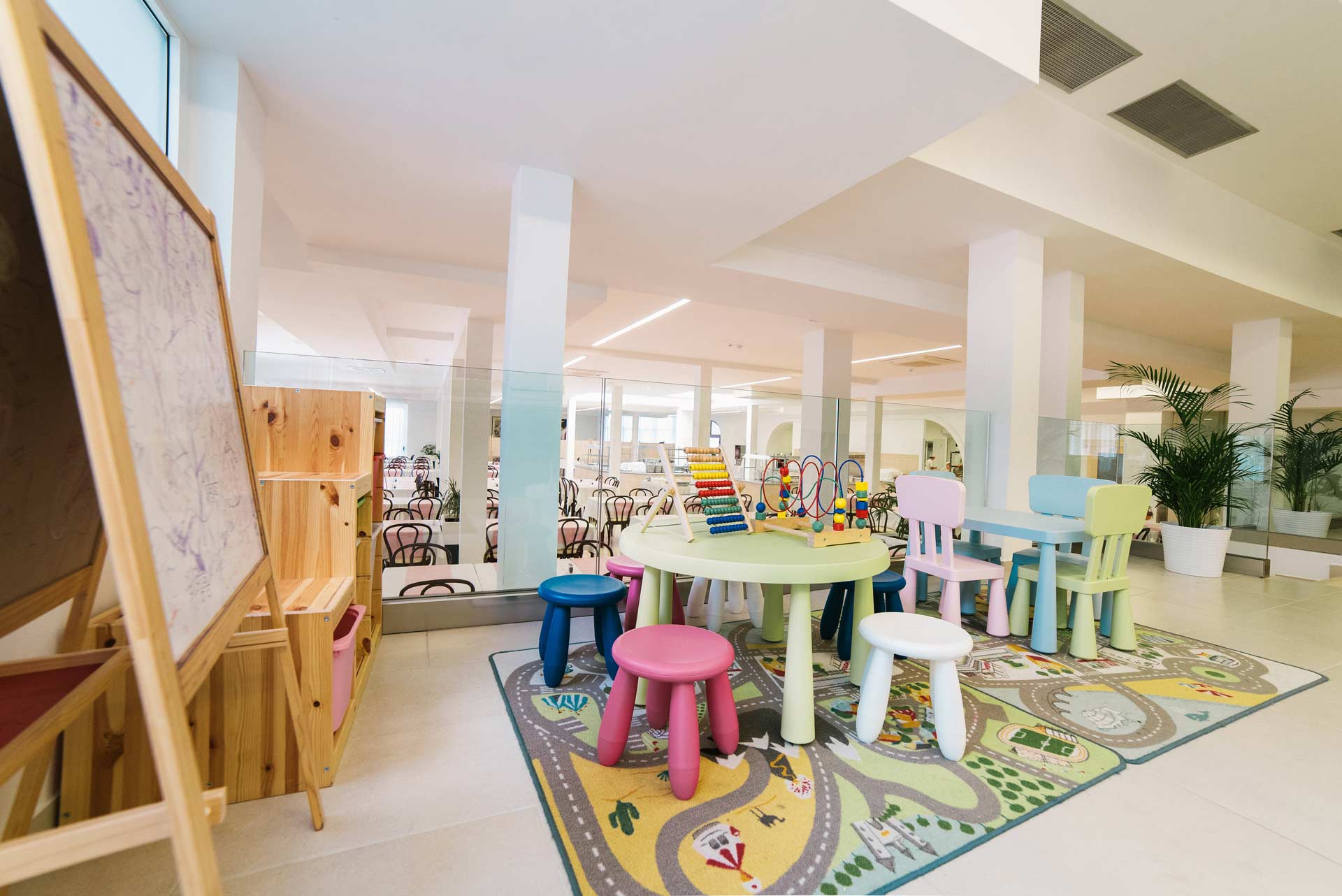 Pansion Delfin (Omišalj)
Omišalj is a tiny, quaint island town perched on a hilltop in the northern part of Krk. A magical place filled with interesting cobblestone alleyways connecting at impossible angles, facades of natural stone with brightly colored shutters, and fragrant Mediterranean island vegetation. There is much to explore here, before taking the short walk to the gorgeous pebbly beach or the diving center offering gear and guided tours of the underwater world around Krk.